Les Brûlés Artisans Fumeurs
Meat and smoked products + Food truck + Catering services
Regular price
Sale price
$10.00 CAD
Unit price
per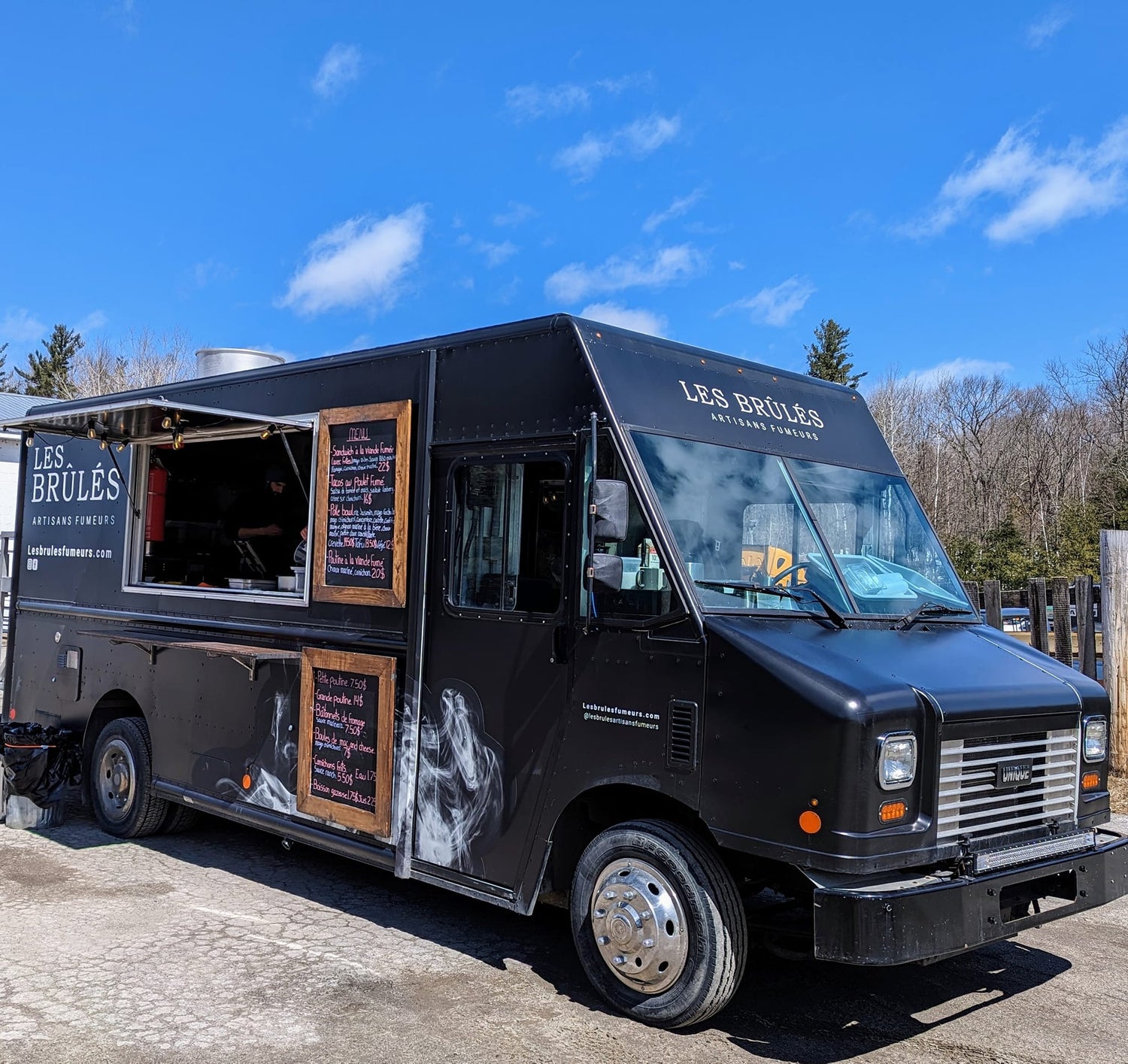 Come and eat at our food truck!
Like and watch our Facebook page to see where our food truck will be parked!

Click here!
Les brûlés_artisans fumeurs
Meats and smoked products

We are artisans of cooking on the fire. We have our own wood smoking technique and smoke quality products including meats, fish, seafood, cheeses and other original products.

Street Food Truck

Our street food truck travels all over the Outaouais. Whether for festivals, private events or in public places in the City of Gatineau and surrounding towns. Contact us for a personalized quote.

Catering services

We also offer catering services at home or in business for your events of all kinds (weddings, office parties, etc.). Contact us for a personalized quote.